Introduction
In today's digital age, graphic design has become a cornerstone of effective branding and marketing. It's the silent communicator, conveying messages with a stroke of colour and innovative designs. Graphic design agencies, with their expertise and creativity, play a pivotal role in assisting businesses and individuals in navigating this visual world, ensuring that the messages are both captivating and clear.
Criteria for Evaluating a Graphic Design Agency
When it comes to selecting the right graphic design agency, there are several factors to consider:
Portfolio Diversity: Examine the breadth and depth of their projects. A diverse portfolio often suggests versatility and a wide skill set.
Client Testimonials and Reviews: Nothing speaks louder than the experiences of previous clients. Seek genuine feedback and gauge the agency's consistency in delivering quality work.
Industry Experience: The number of years in the industry can be an indicator of stability and experience, but also look at their areas of speciality to ensure alignment with your needs.
Responsiveness and Communication: In the world of design, collaboration is key. An agency's ability to communicate effectively and promptly can make or break a project.
Creativity and Innovation: An agency should be at the forefront of modern design trends, showing an ability to innovate and think outside the box.
Pricing and Packages: While cost should never be the sole determining factor, it's crucial to find an agency that offers good value for money, balancing quality with cost.
Top 10 Graphic Design Agencies
1. Whimsy Games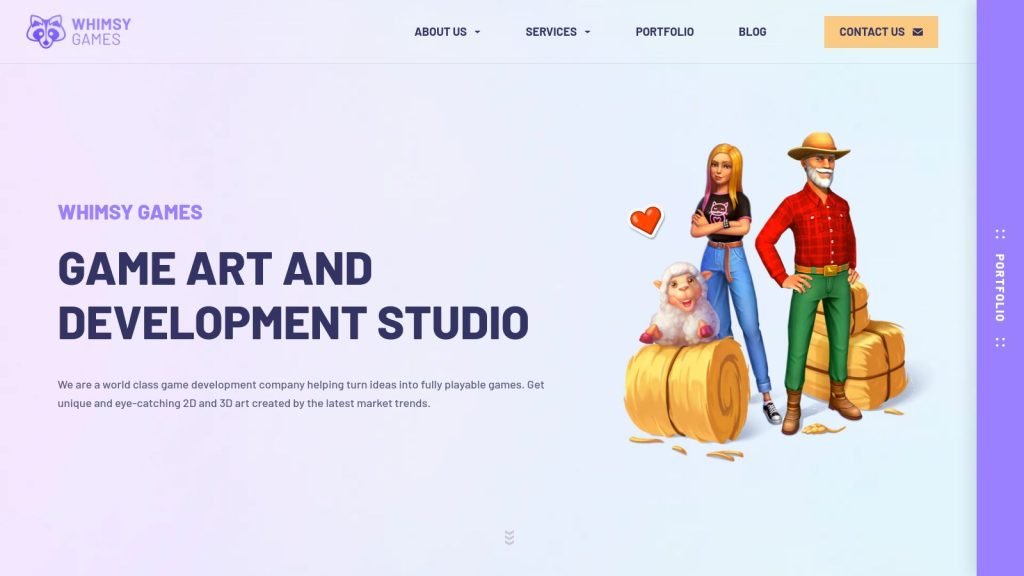 Location: London, United Kingdom
Tagline: "Game Development Company & Art Production Studio"
Service Focus: Game Development, Art Production
Link: Whimsy Games
Overview: Based in the heart of London, Whimsy Games is known for its expertise in game development and art production. Their tagline aptly captures the essence of their dual specialities, making them a standout choice for gaming enthusiasts and art aficionados alike.
---
2. League Design Agency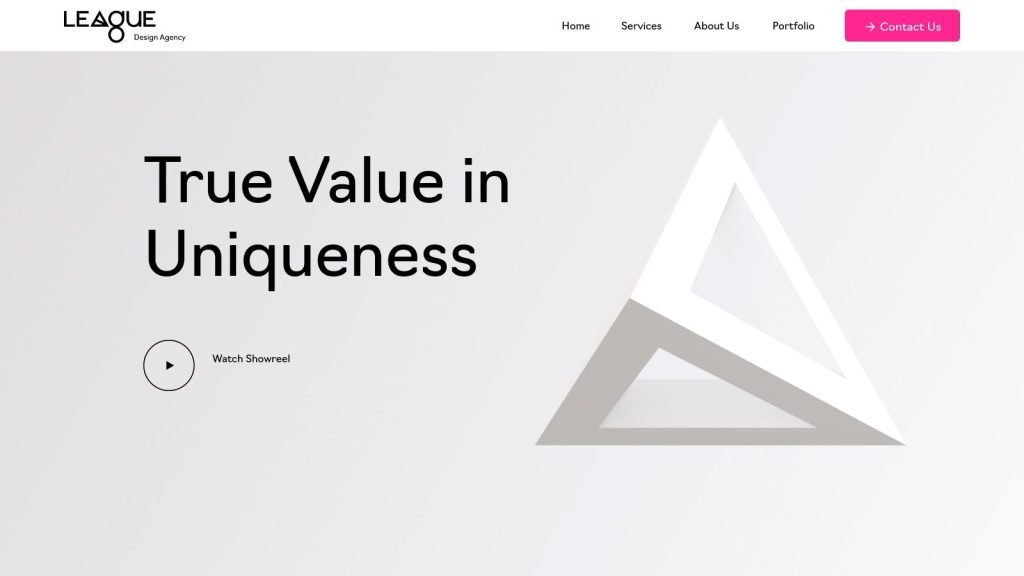 Location: Kyiv, Ukraine
Tagline: "True value in uniqueness"
Service Focus: Branding, Graphic Design
Link: League Design Agency
Overview: Nestled in Kyiv, League Design Agency prides itself on its unique approach to branding and graphic design. With a tagline that speaks volumes about their dedication to originality, they are a beacon for businesses seeking distinct brand identities.
---
3. The Yard Creative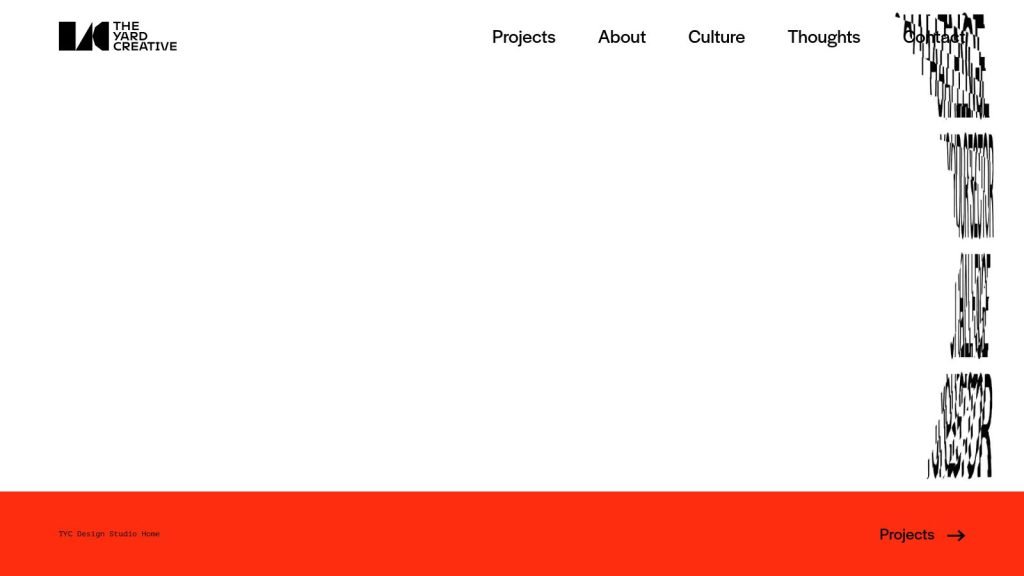 Location: London, United Kingdom
Tagline: "Award-Winning Creative Catalysts"
Service Focus: Creative Design, Branding
Link: The Yard Creative
Overview: The Yard Creative, located in London, has been recognised time and again for its innovative approach to creative design and branding. Their accolade-referencing tagline highlights their prowess in the industry.
---
4. Giant Propeller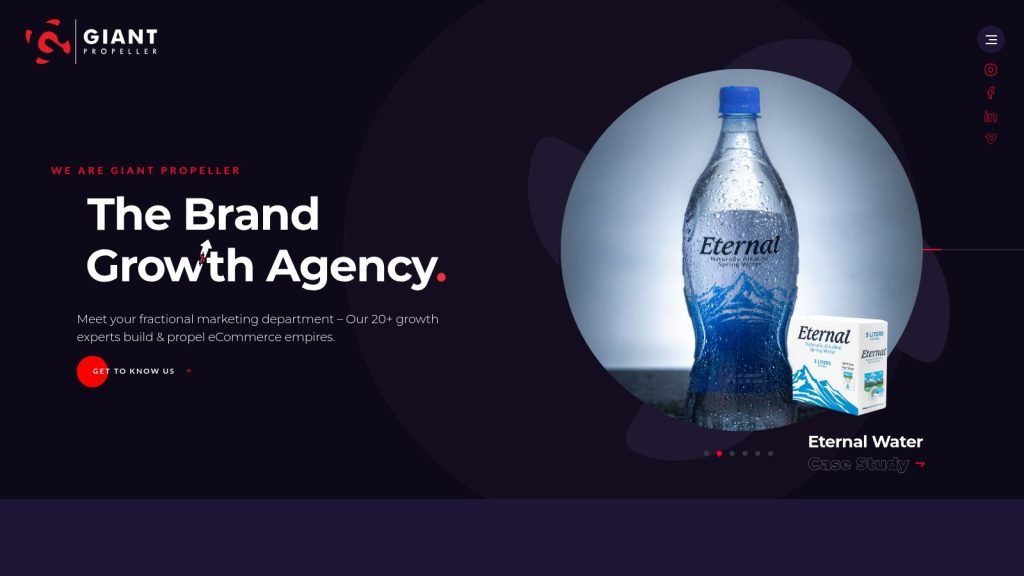 Location: Burbank, CA
Tagline: "The Brand Growth Agency"
Service Focus: Branding, Marketing
Link: Giant Propeller
Overview: Operating out of Burbank, CA, Giant Propeller positions itself as the go-to agency for brands aspiring for growth. Their clear and concise tagline mirrors their commitment to pushing brands forward.
---
5. ArtVersion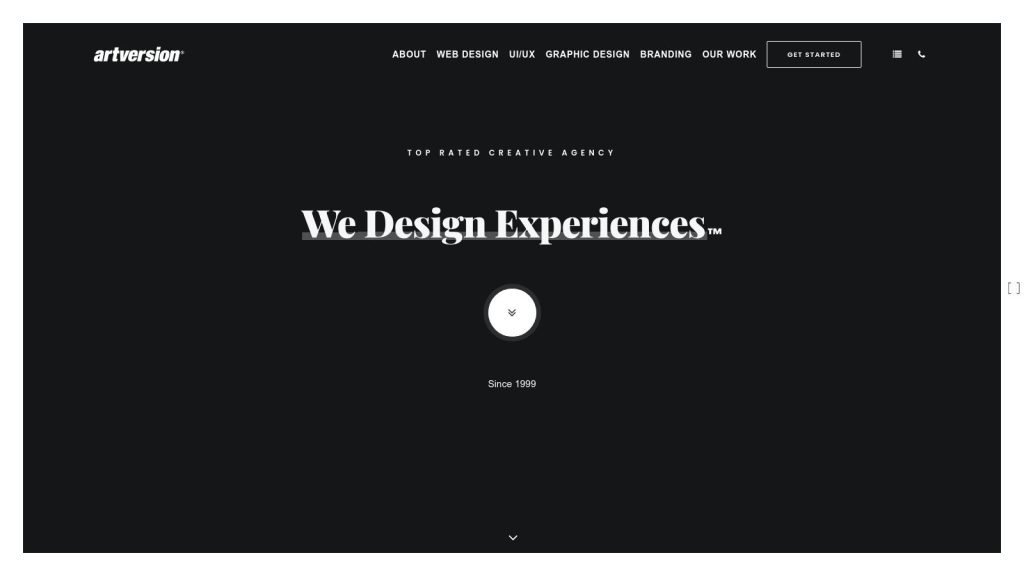 Location: Chicago, IL
Tagline: "We Design Experiences"
Service Focus: UI/UX Design, Brand Strategy
Link: ArtVersion
Overview: ArtVersion, based in Chicago, IL, transcends traditional design work, focusing instead on crafting memorable experiences. Their tagline is a testament to their holistic approach to design and strategy.
---
6. MBLM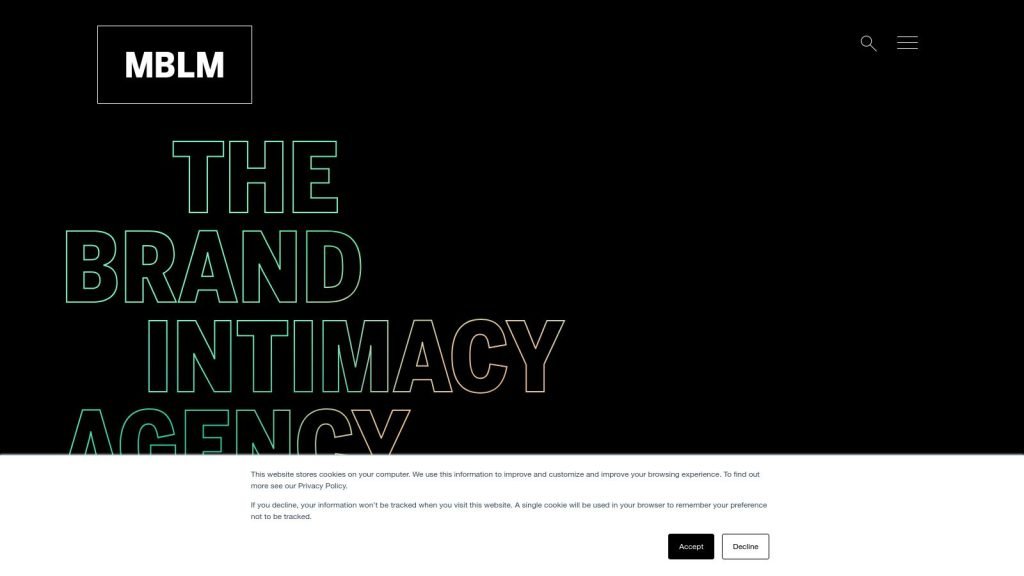 Location: New York, NY
Tagline: "The Brand Intimacy Agency"
Service Focus: Brand Strategy, Branding
Link: MBLM
Overview: Situated in the vibrant hub of New York, NY, MBLM is not just another branding agency. They dive deep into brand intimacy, creating a connection between brands and their audience. Their tagline suggests an approach that's both emotional and strategic.
---
7. LoveGunn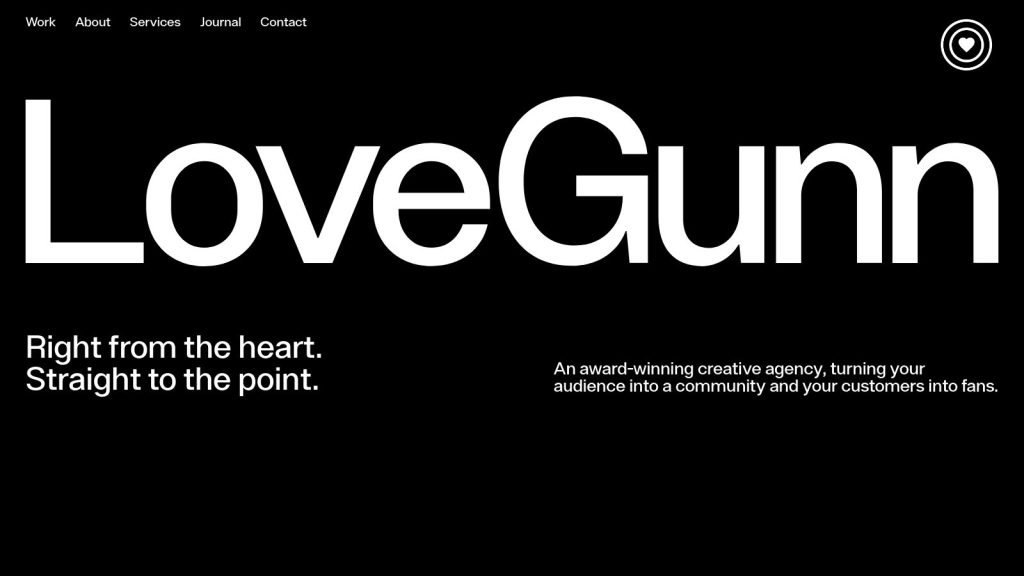 Location: London, United Kingdom
Tagline: "Right from the heart. Straight to the point."
Service Focus: Branding, Graphic Design
Link: LoveGunn
Overview: Hailing from London, LoveGunn combines passion with precision. As their tagline indicates, they approach design with heart and simplicity, ensuring brands get direct and impactful solutions.
---
8. AtticSalt Branding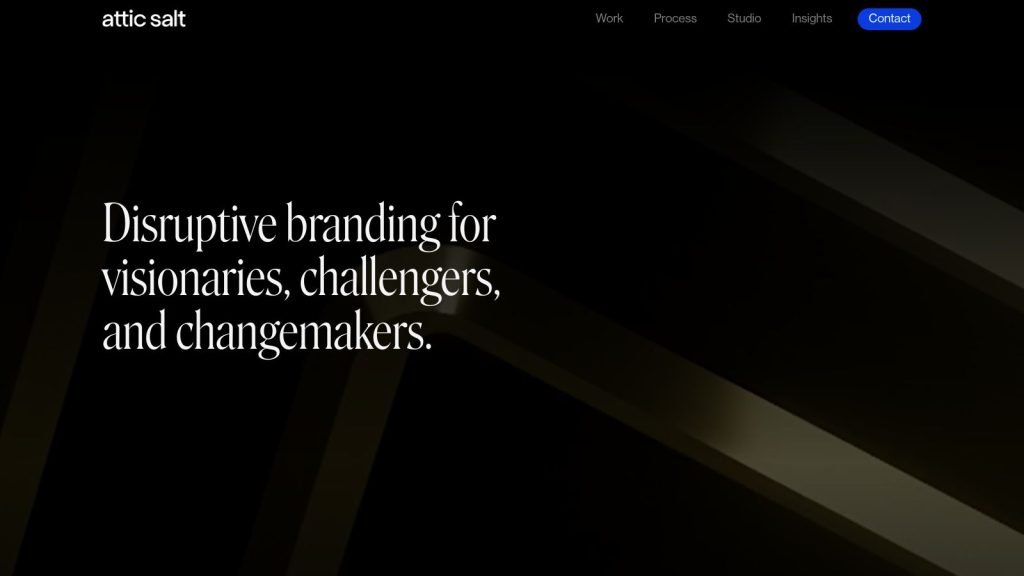 Location: Scottsdale, AZ
Tagline: "Brand Mastery"
Service Focus: Branding, Design Strategy
Link: AtticSalt Branding
Overview: From the dynamic landscape of Scottsdale, AZ, AtticSalt Branding emerges as masters in the domain of branding. Their succinct tagline speaks volumes about their expertise and their commitment to elevate brands to new heights.
---
9. DD.NYC®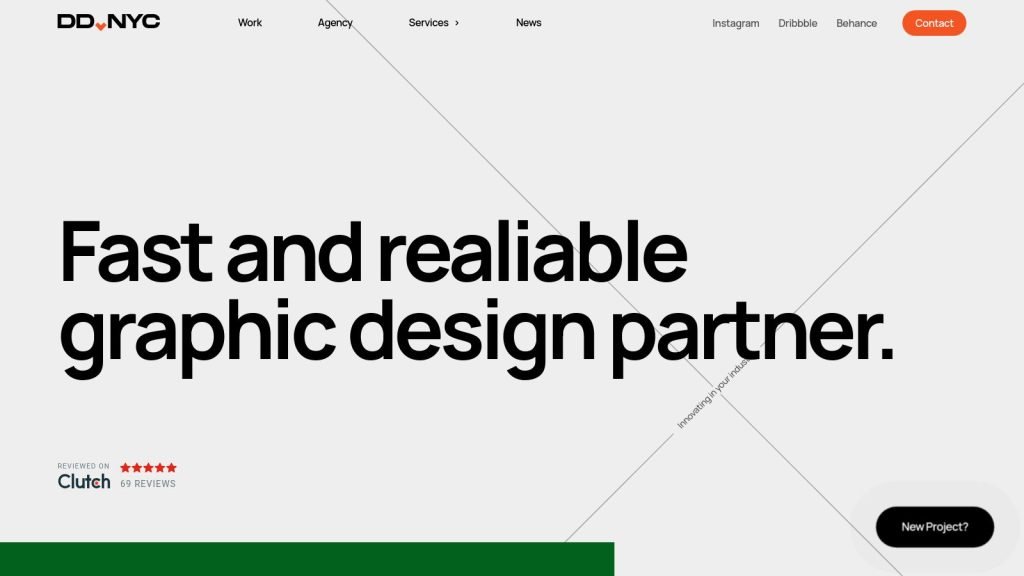 Location: New York, NY
Tagline: "The Best Web Design and Branding Agency on Clutch!"
Service Focus: Web Design, Branding
Link: DD.NYC®
Overview: Based in New York, NY, DD.NYC® stands out not just for their exceptional design and branding skills, but also for their acclaimed recognition on Clutch. Their confident tagline reflects their reputable standing in the industry.
---
10. Xhilarate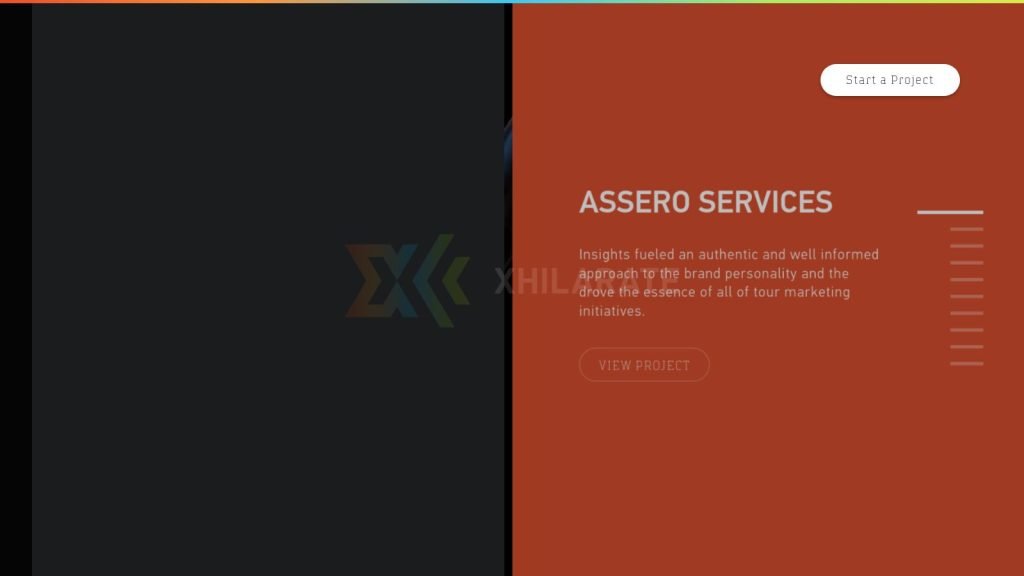 Location: Philadelphia, PA
Tagline: "The Arsenal of Innovation"
Service Focus: Design Innovation, Creative Strategy
Link: Xhilarate
Overview: Residing in Philadelphia, PA, Xhilarate positions itself as a powerhouse of innovation. With a tagline that evokes imagery of an endless cache of creative weapons, they're the go-to for businesses aiming for groundbreaking design solutions.
---
List Of Graphic Design Agencies
| Company | Link | Area | Tagline | Rating |
| --- | --- | --- | --- | --- |
| Whimsy Games | https://whimsygames.co/ | London, United Kingdom | Game Development Company & Art Production Studio | 1 |
| League Design Agency | https://www.league.design/ | Kyiv, Ukraine | True value in uniqueness | 2 |
| The Yard Creative | http://www.theyardcreative.com/ | London, United Kingdom | Award-Winning Creative Catalysts | 3 |
| Giant Propeller | https://giantpropeller.com/ | Burbank, CA | The Brand Growth Agency | 4 |
| ArtVersion | https://artversion.com/ | Chicago, IL | We Design Experiences | 5 |
| MBLM | http://mblm.com/ | New York, NY | The Brand Intimacy Agency | 6 |
| LoveGunn | https://www.lovegunn.co/ | London, United Kingdom | Right from the heart. Straight to the point. | 7 |
| AtticSalt Branding | https://atticsalt.co/ | Scottsdale, AZ | Brand Mastery | 8 |
| DD.NYC® | https://dd.nyc/services/graphic-design/ | New York, NY | The Best Web Design and Branding Agency | 9 |
| Xhilarate | https://www.xhilarate.com/ | Philadelphia, PA | The Arsenal of Innovation | 10 |
| WEB INDIA SOLUTIONS | https://www.webindiasolutions.com/ | Kochi, India | Complete Solution for Web Development & Graphics | 11 |
| Contrast & Co. | http://www.contrastandco.com/ | Annapolis, MD | Award-Winning Brand Strategy & Web Design Agency | 12 |
| North Street Creative | https://northstreetcreative.com/ | New York, NY | Crafting first and lasting impressions | 13 |
| Clarke | https://www.helloclarke.com/ | New York, NY | We clarify big ideas with beautiful visuals. | 14 |
| SOLV. | http://solv.team// | Zürich, Switzerland | Digital Marketing & Design Agency | 15 |
| Admiral Media | https://admiral.media/ | Marbella, Spain | Performance & Mobile App Marketing Agency | 16 |
| Arrible | https://www.arrible.com/ | Odesa, Ukraine | Game Development and Art production company | 17 |
| Duck.Design | https://duck.design/ | London, United Kingdom | You need design done. Just get it! | 18 |
| IKM | http://www.ikmcreative.com/ | Herndon, VA | Reimagine Your Brand | 19 |
| Captivation Agency | https://captivation.agency/ | Sarasota, FL | Turning the unknown into the unforgettable. | 20 |
| Clutch Creative Marketing | https://www.clutchcreativemarketing.com/ | Dallas, TX | The best players come in clutch. | 21 |
| DBC | http://studiodbc.com/ | New York, NY | Brand Design and Consulting for Growth Companies | 22 |
| Actualize Marketing | https://actualizemktg.com/ | Fort Collins, CO | B2B technology marketing specialists | 23 |
| Huncwot | http://huncwot.com/ | Warszawa, Poland | Handcrafting digital presence for modern brands. | 24 |
| Marquis | http://marquisdesign.com/ | Boston, MA | Strategic Branding and Graphic Design | 25 |
| Abstrakt Marketing Group | https://www.abstraktmg.com/ | St. Louis, MO | We're in the business of growing your business. | 26 |
| The Label Collective | https://www.thelabelcollective.com/ | Austin, TX | A strategic, brand-focused creative studio. | 27 |
| Laura Duffy Design | http://www.lauraduffydesign.com/ | Brooklyn, NY | Book Cover Design | 28 |
| Middle Boop | https://www.middleboop.com/ | London, United Kingdom | Working with you to create the extraordinary | 29 |
| Creative Mules | http://www.creativemules.com/ | Amsterdam, Netherlands | Your strategic design partner. | 30 |
Local vs. Global Agencies
Choosing between a local and a global agency has its own set of considerations:
Local Agencies: The primary advantage is the opportunity for face-to-face interactions, ensuring clearer communication. Additionally, they have a nuanced understanding of the local market and cultural nuances, which can be beneficial for targeting specific demographics. They may also be more cost-effective in some instances.
Global Agencies: With a vast array of resources, they bring diverse expertise to the table. Their experience in international markets can provide a broader perspective, especially if you're looking to target a global audience or tap into international trends.
The Importance of a Good Fit
When selecting a graphic design agency, compatibility is as important, if not more, than raw skill and experience. Consider this partnership like any other relationship; both parties must understand, respect, and effectively communicate with one another for the collaboration to flourish.
Shared Vision: It's crucial that the agency not only understands your business's core values and objectives but also shares in your vision for the project. This alignment ensures that the end result is a true reflection of your brand's identity.
Transparent Communication: In design, details matter. An agency's ability to listen, ask the right questions, and articulate their ideas clearly is paramount. This fosters an environment where feedback is constructive, revisions are minimal, and the final product matches the initial vision.
Cultural Fit: While often overlooked, the cultural alignment between an agency and a brand can significantly impact the workflow. This doesn't just mean national culture, but also company culture. For instance, a start-up may find a better fit with an agile, dynamic agency, while a more established corporate entity might prefer an agency with a structured, methodical approach.
Flexibility: The world of design is ever-evolving, and unforeseen changes can crop up. An agency's ability to adapt, accommodate changes without compromising on quality, and navigate unexpected challenges is a testament to its reliability.
Emerging Trends in Graphic Design
As with any creative industry, graphic design is in a state of constant flux, moulded by technological advancements, shifts in cultural perspectives, and global events. To remain relevant and effective, it's imperative for agencies to keep a finger on the pulse of these evolving trends.
Digital Integration: With the rise of Virtual Reality (VR), Augmented Reality (AR), and Artificial Intelligence (AI), the boundaries of traditional design are being pushed. These technologies are enabling designers to create more interactive and immersive experiences, changing the way audiences engage with content.
Sustainability in Design: As global awareness about environmental issues grows, there's a rising demand for designs that reflect a brand's commitment to sustainability. This trend is not just about using eco-friendly materials but also about crafting designs that communicate a brand's environmental ethos.
Minimalism & Functionalism: In a world overwhelmed with information, simple yet effective designs are making a comeback. This trend focuses on decluttering visuals and emphasising function, ensuring that the design serves a clear purpose without unnecessary distractions.
Cultural Representation: The global nature of the online world means designs now cater to a diverse audience. There's a conscious move towards inclusive designs that respect and celebrate cultural, racial, and gender diversities, ensuring everyone feels represented and included.
Conclusion
Navigating the world of graphic design agencies can be challenging, but by equipping oneself with the right knowledge and understanding one's unique requirements, it becomes easier to find the perfect match. As visual storytelling continues to play a crucial role in brand narratives, finding the right agency can make all the difference in crafting compelling and memorable designs.