Article Author – Small SEO Tools
Essential Tools Every Graphic Designer Needs
Graphic designers are not ordinary workers; they are artists who create different kinds of art pieces for themselves and their clients.
They develop visual concepts, pictures, and messages to communicate ideas that can be used in various fields, industries, and domains.
They also design logos, websites, graphics for social media posts, animations, videos, etc.
To create a wide range of high-quality, unique, and appealing designs in the minimum time possible, they need some special equipment or tools.
This article will discuss the online and offline tools every graphic designer needs to possess to design creative masterpieces.
Tools Graphic Designers Need
There are plenty of tools that designers must possess to do their work efficiently.
Every tool has its distinctive features that make designing easier in different ways.
This article will discuss the top tools, whether web-based or software programs, that designers should have in their toolkits for the sake of creating exceptional designs.
1. Adobe Creative Cloud

Adobe Creative Cloud is a one-stop solution for designers. It provides them with all the applications that designers may need to create designs.
For example, Creative Cloud offers Photoshop for picture editing, Illustrator for designs, icons, shapes, etc., InDesign for magazines, posters, books, and eBooks, Premiere Pro for video editing, and Adobe Express for digital images, web pages, and video content.
Although learning using the tools of Adobe Creative Cloud is a complicated and time-consuming process, those who have learned them need no other tool to learn.
Moreover, the designs created by different programs of Adobe are always of high quality and can be saved in multiple file formats.
The best thing about Adobe is that it provides almost every tool designers need to create a new design or edit something.
2. DesignStudio by SmallSEOTools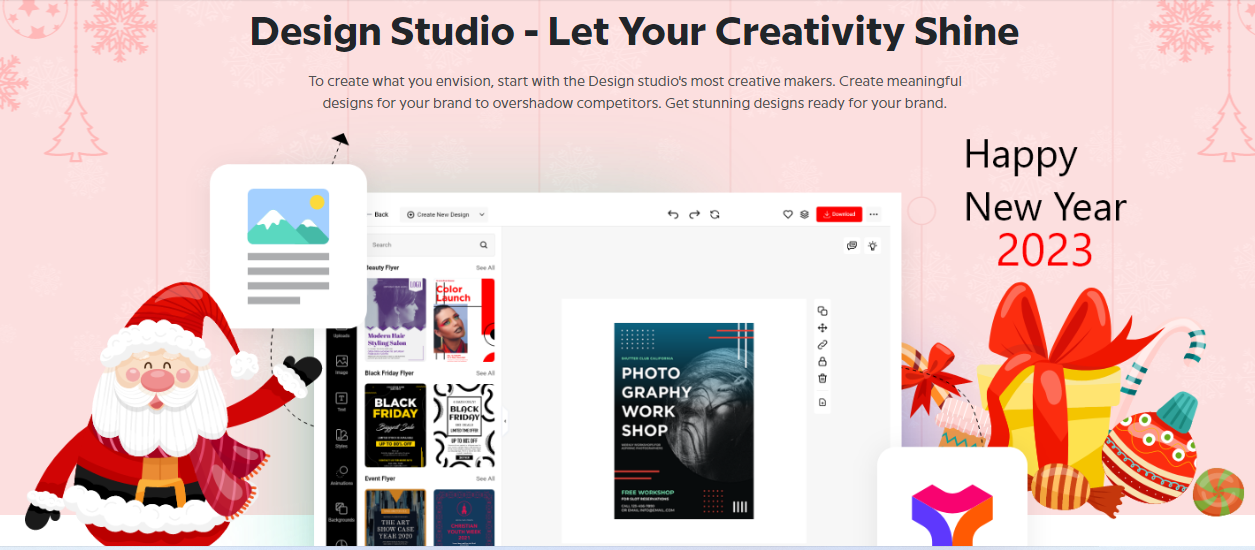 As a graphic designer, you may need to work on various projects. For example, your clients may ask you to create a logo for their brand, flyer, poster, or business card.
In that case, you need a tool to help you easily design all these things. And that is DesignStudio, offered by SmallSEOTools.
It provides various tools for each kind of design. The best ones are here:
2.1 Logo Maker
Although logo creation takes time, skills, creativity, and heavy software programs, this logo generator can help you quickly and easily create memorable logos.
The online logo maker by SmallSEOTools provides various built-in templates designers can use according to their requirements.
Moreover, it offers multiple gadgets that help them reshape templates according to client's needs and create unique logos.
Besides, this user-friendly logo design tool also provides tons of fonts, styles, colors, icons, and shapes that you can use to create brand logos.
2.2 Business Card Maker
Creating business cards is also a challenge for most designers, as the business cards should be attractive, sophisticated, and convincing simultaneously.
However, DesignStudio by SmallSEOTools has solved the issue. Now you can create impressive business cards with this tool.
This tool welcomes designers with many templates designed for various professions.
Moreover, it provides multiple editing utilities that can convert the built-in templates into unique, more attractive business cards.
2.3 Flyer Maker
The flyer maker of SmallSEOTools is also the same as the other tools, as it provides free templates and utilities to create eye-catching flyers for brands.
The designers need these tools to make any design their clients ask them to create.
3. Canva

Canva is another popular tool used by a lot of professional designers. With Canva, designers can create a wide range of incredible designs. For example, they can create business cards, posters, flyers, memes, online whiteboards, video introductions, resumes, thumbnails, etc.
Besides its diversity, it is easier to use than Adobe programs.
To create designs with Canva, users don't need to learn anything. They just need a good aesthetic sense, and Canva can do the rest of the work.
However, this tool needs fixing. It is not free to use. To get access to unlimited templates and editing utilities, users need to spend some amount.
That's why most users prefer the DesignStudio of SmallSEOTools over Canva.
4. Pixlr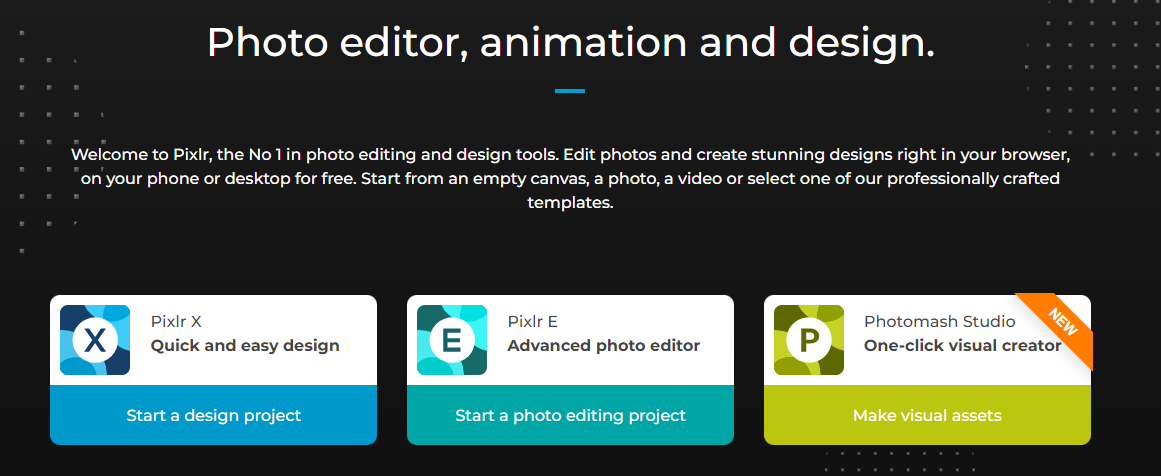 Pixlr is an excellent alternative to Adobe Photoshop. Those who need to learn to utilize Adobe Photoshop perfectly should try this online tool.
Pixlr is comparatively easier to use and a fast program. With Pixlr, even beginners can create extraordinary designs.
It allows users to edit photos in a matter of a few seconds.
Moreover, it also provides other design facilities that users need. For example, it allows users to create designs they need for their branding and digital media content.