How to Write An Art Essay & Dissertation
Art students have to know their subject to perfection. It's not only about making art but being an expert in your craft. Hence, students have to embark on a long and complicated journey of research, analysis and search for meaning. These are not the easiest steps to complete in your early twenties. Neither is it easy to do so in ‌writing. However, that's what is expected of all college students. They need to learn how to write essays, even when writing is not their specialty. So, for all the art students out there, we have created a brief guide on tackling art essays in university. Have a look!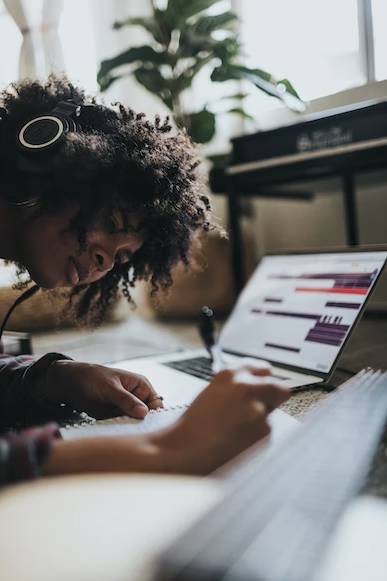 Choose a wise topic
Everything starts with an idea, or, in our case, a topic. To have a strong essay, you need just as strong a topic. Students often rush to choose the art they want to cover without focusing on questions they want to raise in their papers. So, first, think about what you want to talk about. It is as simple as that. Think about what interests you the most during class discussions or what ideas you feel are important to talk about. In other words, start by defining what drives you.
Next, narrow down your focus and choose one question. It should be close to the theme you've covered in a class, yet original enough to bring new opinions and judgments. A good topic should be relevant, appropriate, daring, and unique. It immediately informs readers what they are about to find inside those papers. Such a topic will also guide you during all further steps.
Here are some topic examples to inspire you:
The influence of technology on modern art
Art as the voice of the oppressed
Globalization and its effect on the art scene
Current influences on modern art
The role of the political environment in art
Form a strong subject
You are not writing an art essay to describe the piece of art in front of you. That's not a university-level essay. Instead, you use art to go deeper into the topic. Let's say you want to talk about social injustice and how artists are covered it in their works. Perhaps, you want to speak of the influence of religion on certain artists. Overall, you have an idea in your mind. Now, it is time to describe what you are going to do about it. That's how you form a thesis statement.
Here you should express the very purpose of your paper. You pose an argument that the further text will try to answer. That's where you can demonstrate your critical thinking, logic, analytical mind, and so on. A strong thesis statement will narrow down your future writing and keep your focus only on essential elements.
Research
Of course, no paper is final without plenty of sources to prove your ideas, thoughts, and arguments. A student must be well-educated on the topic they write about to deliver a professional paper. In fact, if you are not sure about your research skills, see an all assignment help review and seek professional help from this reliable source.
In other cases, be ready to spend several days in online libraries, archives, or even museums. Learning as much as possible on your subject and topic is necessary for convincing storytelling and unbiased argumentations.
Give context
Before moving too much into analysing your thesis statement, begin with giving more context to the story. Thus, you should start by describing the piece of art or an artist you centre the paper around. The context of their upbringing and professional journey, as well as the time period and social environment of that matter greatly for their creations.
You have to help people understand what inspired those artists or movements, why they created the given pieces, or what was the overall art scene at the time. Such context helps readers see the bigger picture and understand the depth of your arguments.
Proofread and edit
Finally, a paper is never complete before the editing stage is over. You can't put all that hard work into an essay just to destroy it with bad grammar, silly typos, and structural errors. That's why each student needs to proofread their texts.
Of course, such a skill doesn't come easy for young people, especially those who are uncertain about their writing abilities. Fortunately, you can find plenty of good editors online. For instance, in his all assignment help review Will Martins concluded that many service professionals can do an excellent job of proofreading students' essays. Perhaps, you should consider such an option.
Bottom line
Writing is a skill like any other. It comes with practice and determination. However, learning a few useful tips beforehand will help you adjust your writing approach and master useful techniques faster. So, the next time you need to write an essay, apply these steps in your process. After all, art is not only pleasant to look at. It is also meant to bring up emotions, thoughts, and ideas in people. Talking about these things is no less exciting than discussing art as it is. So have fun with your next essay and good luck!