Final graphic design used for screen print.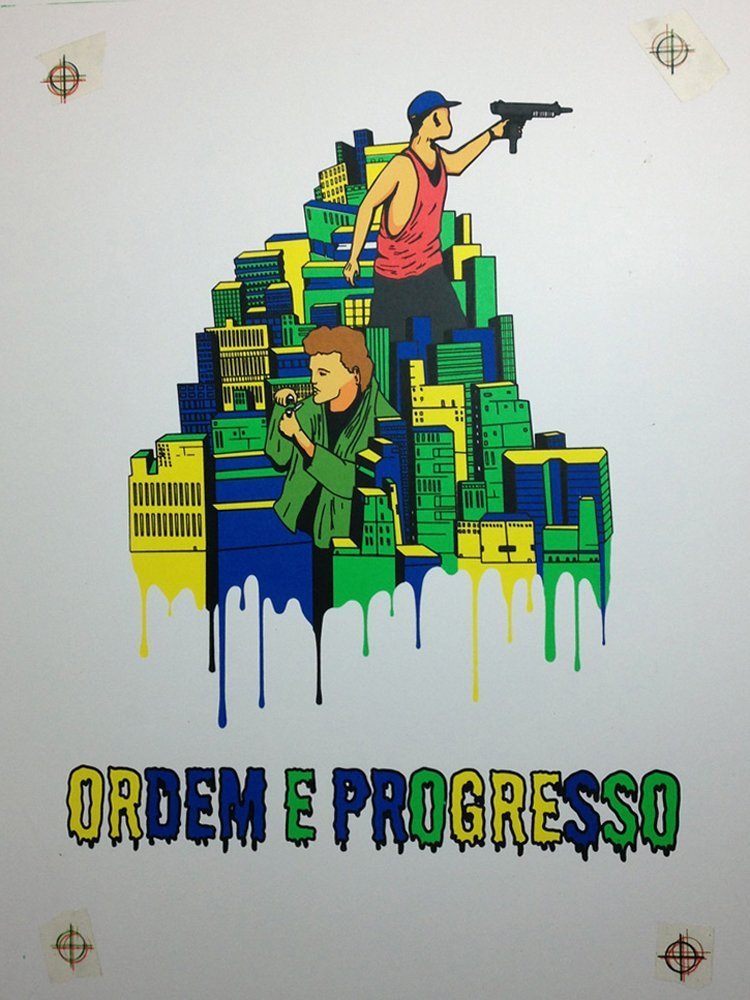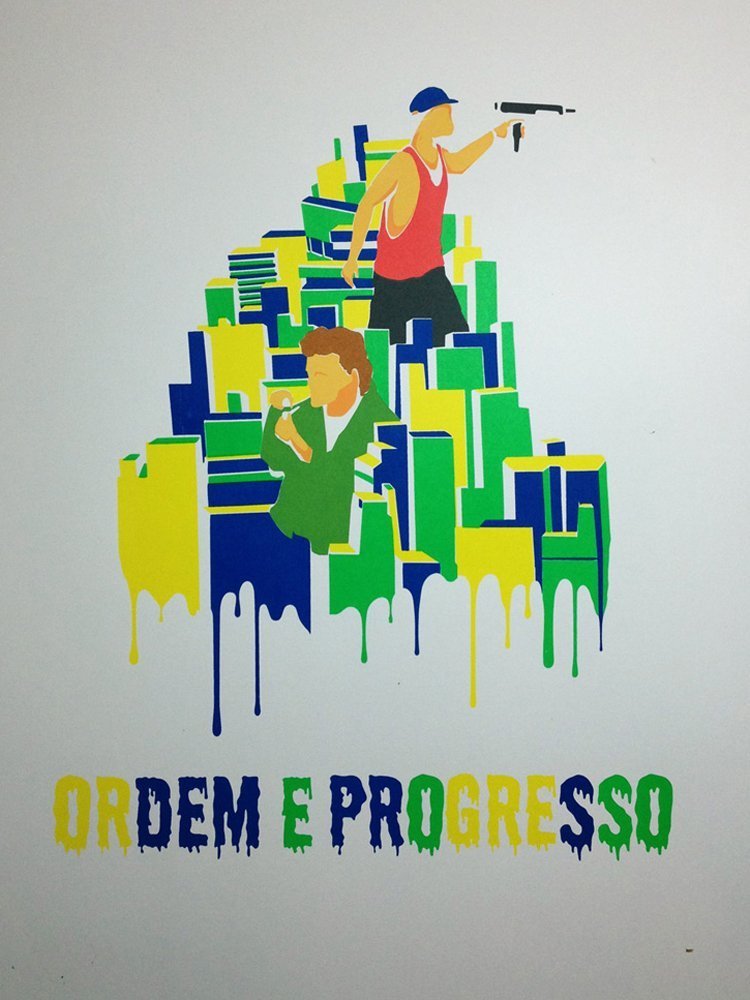 Final 8 colour screen print compared with the screen print with no final black layer (key) Personally I like the design without the black layer.
Final 8 colour screen print with registration marks.
Screen print without final layer.
Screen print black (key) layer without colour.
Second sketch/concept with fine ink pens.
Original sketch/concept edited in photoshop with colour.
Graphic Design & Screen Printing
The shown design was created by using a wide variety of methods over a long period of time. The first image is the digital design that was the final rendition of the idea. This was created using hand drawn imagery which was then image traced into adobe illustrator and colored.
From Illustration To Graphic Design
Ordem E Progresso has been re-drawn over time, you will see the final concept and also the 1st drawings on brown craft paper. I also experimented with screen printing the digital design which is also displayed. There will more details added over time to help develop this design.
From pen and paper to the digital copy, this design has developed over a long time from the original concept. I do not want to skew perceptions of the country and understand this is coming from third hand knowledge of the country and area.
After reading numerous articles in the run up to the Brazil World Cup in 2014 whilst in my studies, I chose to create a design based around what I read. The start of the design is based around gangs and drugs in the favelas in Rio at the time and will be expanded to include thoughts on how the Olympics effected this.
The title was taken from the Brazilian flag which translates to Order and Progress. I also utilized all of the colors from the Brazilian flag to try and indicate to the user what the design is based on. One of my main inspirations for the style of this design was an artist called Swoon, you may see some of her style in this artwork.
If you have questions or queries about the shown artwork/design, please feel free to contact me.
Date Printed
Copies Printed
25 – 5 Good due to registration issues
Category